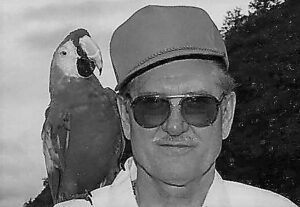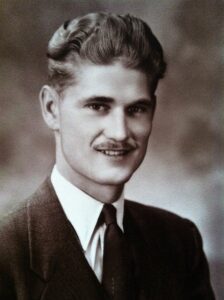 A Life Well Lived.
Murray Dawson, a long-time resident of Kelowna, passed away on November 20th, 2022, at the age of 95.
Murray was a true renaissance man – a very clever person who is good at many things. He was a volunteer, a builder, an educator, a photographer and, could repair almost anything.
Born at Wainwright, Alberta to parents Robert and Caroline Dawson, Murray was the eldest of three children. The family farmed in the Irma area for 17 years. Growing up on a farm prepared him for many future endeavors. High School meant a family move off the farm to nearby Killam, where they operated an auto service station. Following graduation, Murray joined the Alberta Forest Service and, thereafter, the National Parks of Canada (1952). His career focused on the protection and preservation of Canada's most valued environmental areas. Following his beginnings as a back-country National Park warden in Jasper he was transferred to Point Pelee (Ontario – on Canada's southernmost inhabited tip) as Chief Park Warden. With expanding responsibilities, his next move was back to his beloved western mountain National Parks of Yoho, Banff, Jasper (again), Kootenay and, finally, a return to Banff Park. Family vacations during this time often involved RVing to various parts of Canada and the northern United States to explore unknown areas of interest. He retired at Banff National Park (1984) following 33 years of service to the flora, fauna, and thousands of visitors to our National Parks. Following their retirement Murray and Helen relocated to Kelowna. They enjoyed increased international travel opportunities and traded the 'green spaces' of the National Parks for the 'green space' of the golf course. Both became enthusiastic golfers and Murray continued to play two to three times a week well into his 80's.
Murray is survived by his two sons Wayne (Jeanne) and Bruce (Emma); Four grandchildren Jennifer (Matt), Stephen (Lindsay), Kelsey (Brett) and Dane (Amy) and, six great-grandchildren: Jacob, Brody, Blakely, Tanner, Rhys, and Violet.
He was predeceased by his parents Robert and Caroline, spouse Helen (Massender), spouse Violet (Kee), his siblings Joyce and Bud and great-grandson Ethan.
Murray will be interred alongside Helen at the Lakeview Memorial Gardens Cemetery in Lake Country. A celebration of life will take place at a future date.
The family would like to acknowledge and thank the staff at the Glenmore Lodge for their compassionate and professional care during Murray's residency.
Murray and Helen Dawson's Park Warden Alumni Society Oral History interview can be found at https://parkwardenalumni.com/murray-helen-dawson
Murray's family has submitted the following photos of Murray's life in the Warden Service.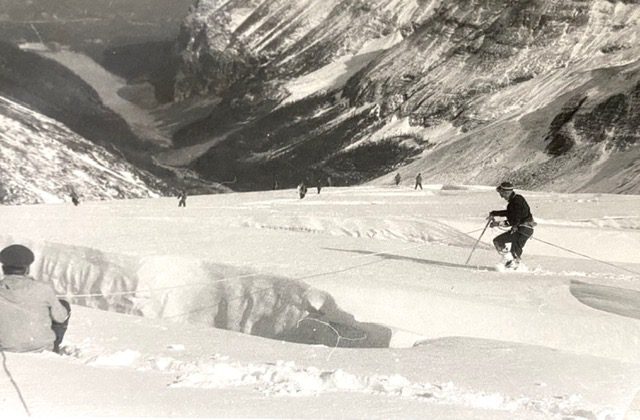 Murray Dawson far right approaching the crevasse.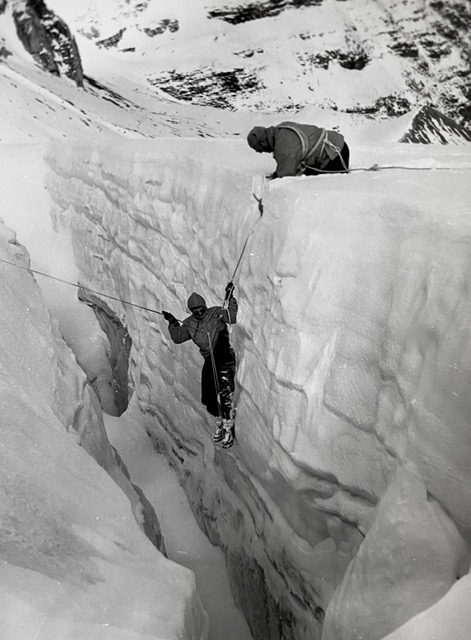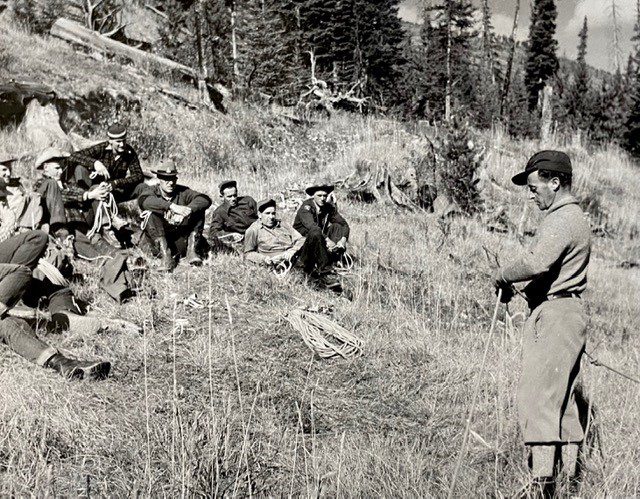 Murray third from left in dark jacket.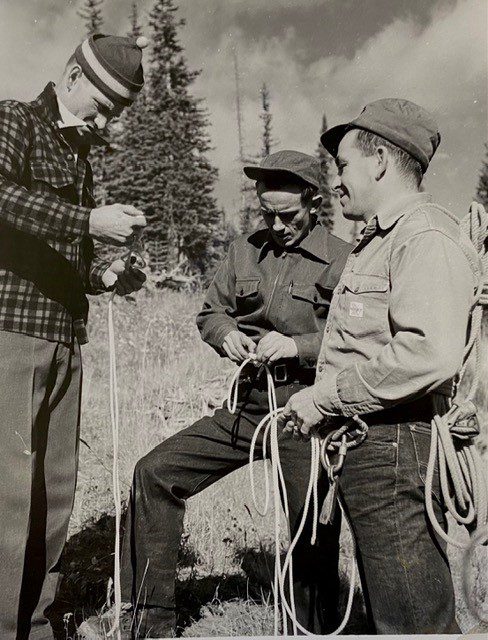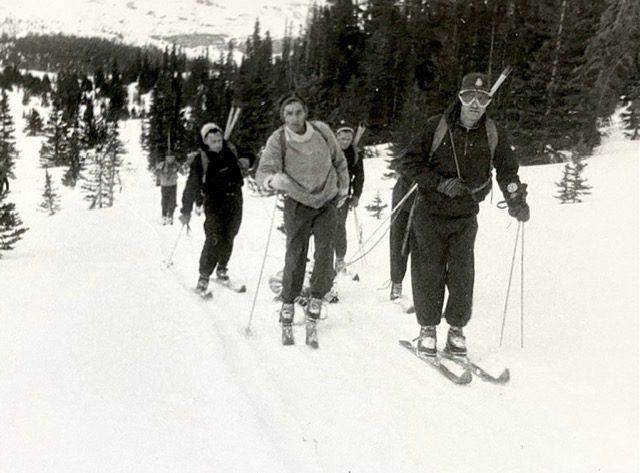 Mountain Rescue and Avalanche training – Murray wearing goggles.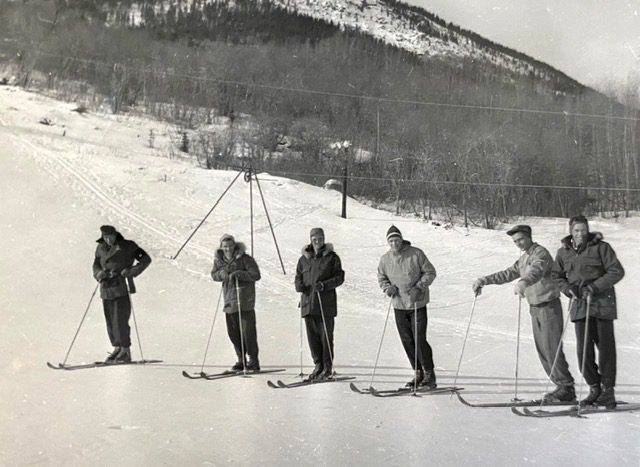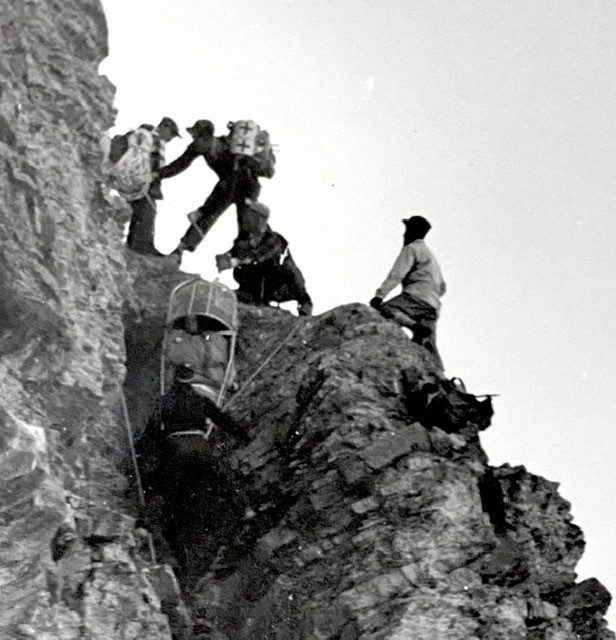 Mountain Rescue practice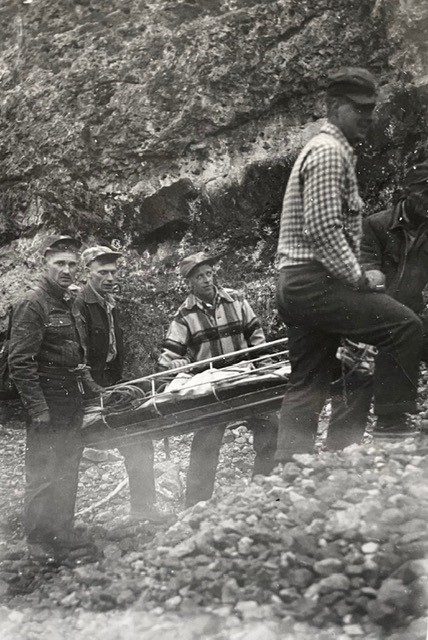 Murray far left.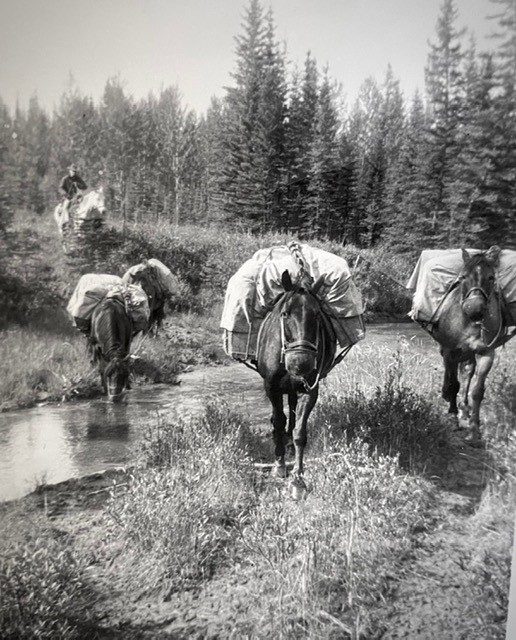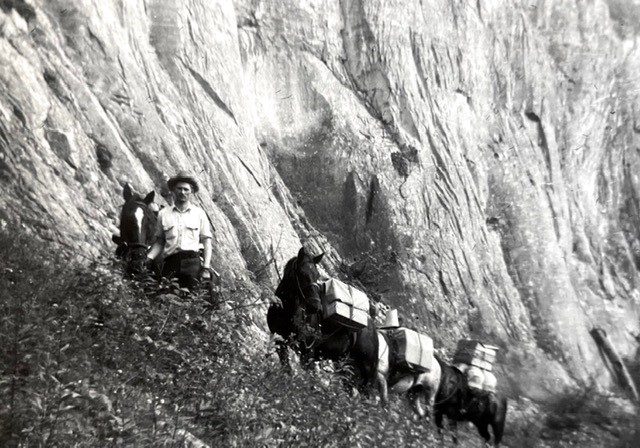 Murray with packhorses.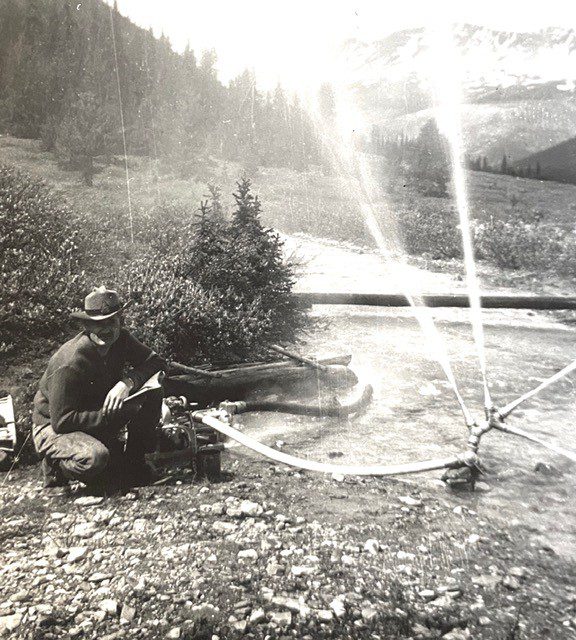 Murray testing firefighting equipment at Adolphus Patrol Cabin, North Boundary, JNP.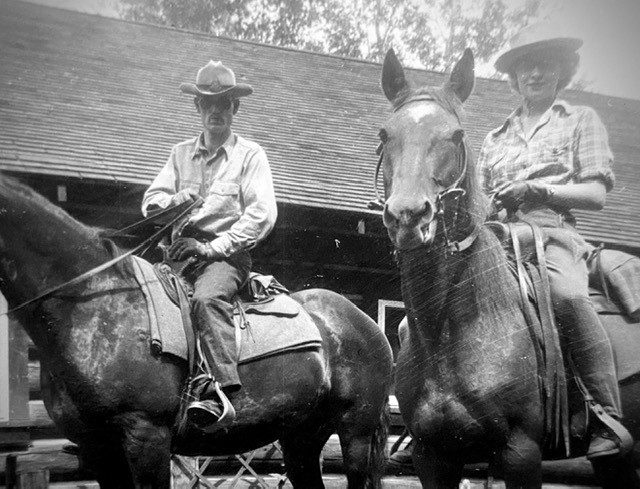 Murray Dawson on saddle horse.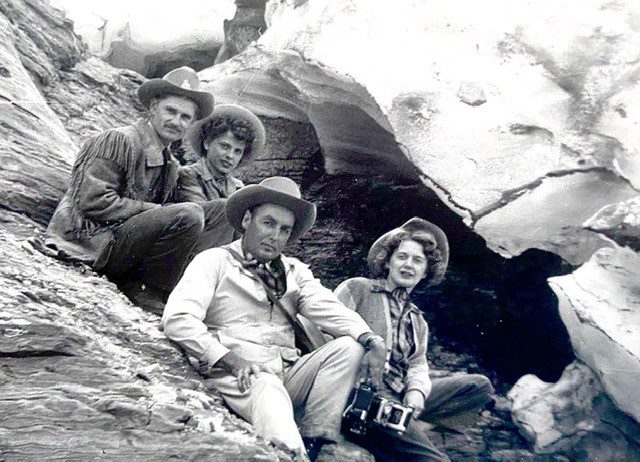 Murray Dawson in buckskin jacket.