A BIT HAS BEEN RECEIVED IN THE AMOUNT OF $60.  (JANUARY 29TH, 2023)  (NOON)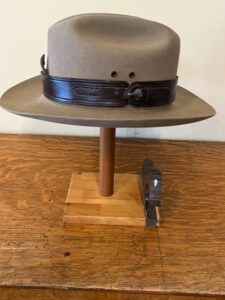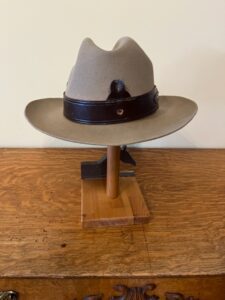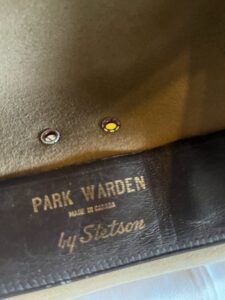 FUND RAISING SILENT AUCTION  
Collector's item – Park Warden Stetson.
Perry Jacobson has donated an authentic vintage park warden Stetson as a Silent Auction fund-raising item. 
 The Stetson is embossed "PARK WARDEN, made in Canada by Stetson".   Size 7 1/8.
 Offers will be accepted and can be submitted by email only to: 
 parkwarden2008alumni@hotmail.com
Closing date for bids –  March 1st, 2023. 
 Terms:
The successful bidder will pay for the amount of his/her bid and for the shipping costs of the Stetson.
 Payment can be made by e-transfer to parkwarden2008alumni@hotmail.com
or by cheque (Payable to Park Warden Service alumni)  or by money order. 
The item will be shipped once full payment has been received. 
 BIDS: 
A starting bid of $50 has been received.