"Toby went on to become a Federal Game Warden in Banff National Park, Alberta, Canada from 1966 – 1981"
http://somd.com/announcements/obits/report.php?rec=10114 …
Burks, Tolar Griggs, II
Birth: 1935-09-26 in Bedford, Virginia
Residence: Lusby, Maryland
Death: Monday, November 10, 2014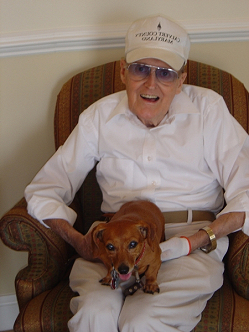 Tolar Griggs "Toby" Burks, II, 79 of Lusby, MD passed away on November 10, 2014 in Prince Frederick, MD. He was born on September 26, 1935 in Bedford, VA to the late Vada Joyce Parran and Tolar Griggs Burks, Sr.

Toby graduated from high school and joined the Marines. He served from 1952 until 1955 during the Korean War and was honorably discharged. During his time in the Marines, Toby rose to the rank of Corporal and received the National Defense Service Medal, Navy Occupation Service Medal, UN Service Medal, and Korean Service Medal. Toby went on to become a Federal Game Warden in Banff National Park, Alberta, Canada from 1966 – 1981, a Royal Canadian Mounted Police plain clothes from 1975 – 1980, and was a Canadian Ski Instructor as well.

After retirement, Toby eventually moved to Lusby, MD where he made his home and was a member of both Middleham – St. Peters Episcopal Parish and Our Lady Star of the Sea Catholic Church.

Toby is survived by his children, Camilla Vada Burks of Yukon Territory, Canada and Jordan Tolar Burks, III of Alberta, Canada; siblings, A. Douglas Parran, Jr. of Lusby, MD and Jean Callen Egbert of Twin Falls, ID, and several nieces and nephews. Pallbearers will be Jerry Pitcher, Frankie Hall, Vincent Scott, Tommy Bowen, Jackie Bowen, and John Crane. Honorary Pallbearers will be Douglas Parran and Dickie Pitcher.

Arrangements provided by Rausch Funeral Home.