Thank you to the Whyte Museum of the Canadian Rockies for granting permission
To the Park Warden Service Alumni Society to post this interview on our website.
Park Warden Alumni Society of Alberta
Oral History Project – Fall 2011
Interview with Don and Grace Mickle – by Christine Crilley-Everts
November 19, 2011. Canmore Alberta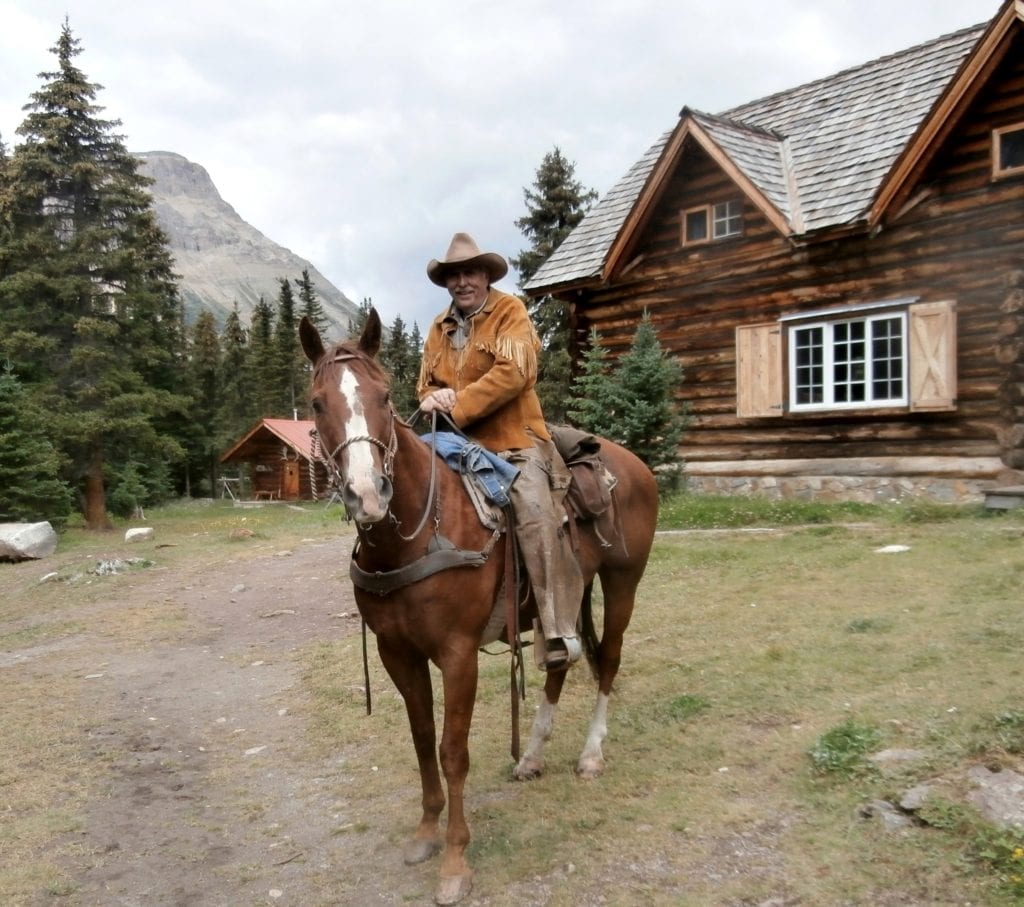 Place and Date of Birth: Don was born in Calgary Alberta on April 2, 1943. Grace was born in Winchester Ontario.
Occupations: In 1961 the Mickle family came from the Millarville area to Lake Louise to take over Ray Legace's outfitting business. While helping his family with the business, which also included running Skoki and Temple Lodge, Don was introduced to the warden service. The Mickle family and the district wardens around the area became good backcountry neighbors.
In 1963, Don worked for Avalanche forecaster Noel Gardner at Rogers Pass. He would return to the Pass over the next few years to work for the Schleiss brothers on SRAWS program (Snow Research Avalanche Warning Section) and then for Peter Schaerer on the avalanche research program for the National Research Council of Canada. In the summer seasons, Don helped his family and also worked on the trail crews in Banff and Yoho. In 1971, Don and Grace were married and they took over the family's outfitting business at Emerald Lake. After selling the business in 1974, Don worked as an avalanche observer in Yoho before becoming the ranch boss for the Park. When the ranch job was reclassified as a warden's job, he was hired as a seasonal warden, becoming permanent in 1977. Then, Don and Grace along with their two young daughters, Flora and Johanna moved to the West gate which was the last warden station in Yoho National Park.
In 1984, Don transferred to Lake Louise so that his daughters could attend school in Banff. By 1986, he was working in Banff doing environmental assessment. He then worked as the front country manager and spent his last 11 years as a warden working as the cultural resource manager of Banff national park. It was a position Don loved and was recognized for in 2003, when he won the Commemorative Integrity and Cultural Resource Management Award of Excellence. Don retired from the warden service that year after almost 35 years of service.
Grace first came to the Lake Louise area in the 1960s, after living in small communities across Canada including Moose Jaw Saskatchewan, St. Andrews-By-the-Sea, New Brunswick, Glace Bay, Nova Scotia and Ingleside Ontario. After finishing four years in fine arts at Mount Allison University, she worked for the Mickle family in 1966 when they were running Skoki and Temple Lodge. It was there that she and Don first met. In 1971, Grace, after two and a half years of further study received her Bachelor of Education degree and Fine Arts from the University of Calgary. Along with running the family outfitting business at Emerald Lake, over the years Grace worked as a dispatcher for the BC Ambulance Service in Yoho, and also the Lake Louise and Field post offices. When the family moved to Banff in the 1980s, Grace worked at the Banff Public Library and then for Parks Canada at the Information Center and Administration Building.
Additional Information: Don comes from a pioneering family whose history in the foothills of Alberta goes back to the 1870s. His father Bert and his mother June were respected outfitters in both the foothills and the mountains. His father is remembered as a colorful character and his mother an artist and true pioneer. Don remembers the backcountry life, the people he worked with, and learning about the history of the park as the best parts of his warden job. The warden life was a foundation for his family and the love of the outdoors is one that he shares with his daughters and grandchildren Miliana, Harrison and Wiley. His interest in the past also continues as he researches and writes about his family history and serves as an active member of the Park Warden Alumni Society of Alberta.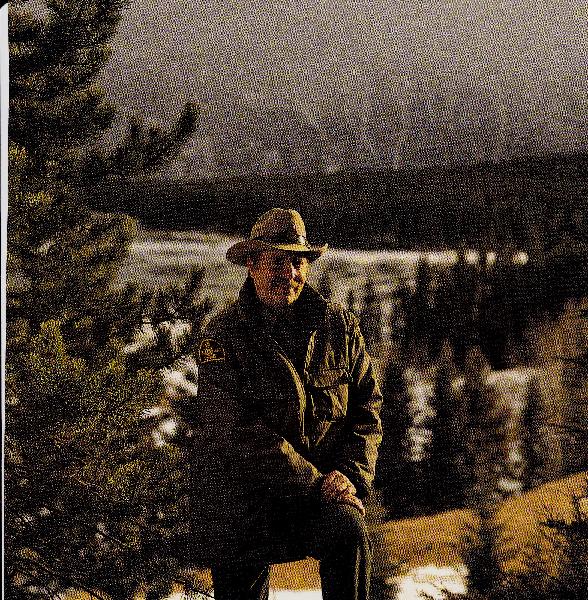 • (0:00:19) Don – I was born in Calgary, April 2, 1943. My folks lived out in the country but they got me in on time, or got mom in on time! At that time, I suppose it was about 30 miles which was a big deal because they only had an old Model A car.
• (0:00:50) Don – At the time they (Don parents Bert and June Mickle) lived at Jumping Pound south of the TransCanada (highway) where the Clem Gardner Bridge is over the Elbow River. Just before that there is a road going west that has the Lady of the Mission cairn (Officially called Our Lady of Peace Mission, it was the first Catholic Church built south of Red Deer in 1873. The land upon which this cairn sits was donated by Don's Grandfather, Charlie Mickle). Their ranch was right where that cairn is. It was called Mission Valley Ranch at that time. His (Bert's) grandfather settled there. The Catholic mission was established in the 1870s. The mission moved out to Calgary after a few years. It was the first mission in southern Alberta. There was a trading post there too at one point. It was owned by Sam Livingstone. He had his trading post near the mission – close to the crossing of the Elbow River on an old Indian trail. It was the main trail and wagon road from Southern Alberta and on to Fort Benton in Montana.
• (0:02:34) My great grandfather and great grandmother (Wheeler & Julia Mickle) are buried in Cochrane. In the last few years, they built a huge condo right beside their grave. I wrote a poem called "Wheeler's Toes" because I figured this condo almost cut off his toes! Wheeler came over with the Overlanders in 1862 when they went across Canada and up the Fraser River to the Cariboo. He settled in Nicola Valley after that. Wheeler drove stage coach on the Cariboo trail, then he settled in the Nicola Valley and he had a horse ranch there with his brother. From there he moved down around Cochrane area. He also had a livery in Calgary and he was teamster during the Riel Rebellion. Wheeler and his family homesteaded the Mission Valley Ranch. He left there and retired in Cochrane. Both Wheeler and his wife Julia passed away in Cochrane. Wheeler in 1918 and Julia in 1920.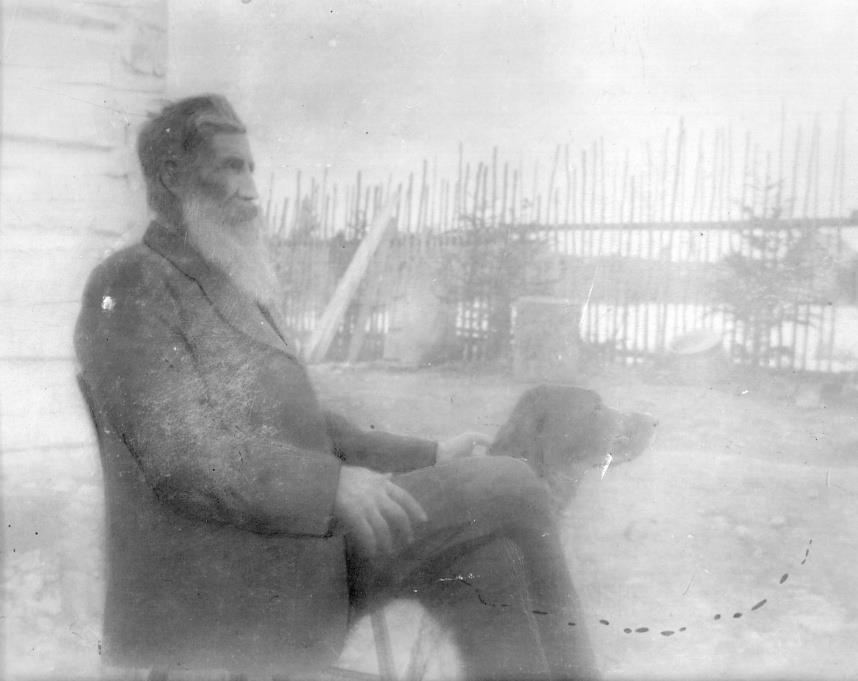 Wheeler Mickle
• (0:04:16) Don – Charlie Mickle, Wheeler's son took over the ranch with his wife Della. They had seven children. My dad's mother died when dad was about 14. He and his brother Jack and their sister Rita stayed at the ranch most of the time. Charlie was out riding the grub line as they called it. He worked at the Bar U (ranch, now a national historic site) and he worked at many ranches, kind of a roaming cowboy. He became a brand inspector out of Cochrane. Dad (Bert) and his brother had the home place. They were raised a little wild actually because they were out by themselves. I think they thought they were Frank and Jesse James! They hunted for whatever they could find… but they had to put food on the table.
• (0:05:25) Mom (June) was living out west of Turner Valley on the Bar T ranch. My mother's father was killed before she was born. He went all through the First World War and survived that and then he was killed in a hunting accident a few months after he married my grandmother. My grandmother was pregnant with June. She went to the coast and my mom was born there. They came back to Calgary and my grandmother worked at the Alberta Wheat Pool. She was a single mom in the 1930s, it was pretty tough. Mom went to a convent for a little while. My grandmother couldn't do it all I guess. When mom was about 16, my grandmother remarried a cowboy by the name of Tip Johnson and they moved out west of Turner Valley, on a little ranch there. Tip was breaking horses and looking after community cattle…that were grazing in the forestry. Mom had her own horse and was helping Tip break horses and started doing her artwork. Once she was riding to the Bottrel Stampede with some friends. The Mickle ranch was just across the Elbow river. The ranch was sort of a stopping point and Charlie Mickle (Bert's dad) invited them to stay there. Mom was 20 or 21. They stayed there that night and she met dad. Dad must have spotted her because he kind of teased her when he came in, saying "Who's old nag is out there eating my grass?" Mom was kind of scared! They would play poker at night and he kept handing her nickels under the table when she lost money. Their relationship went on from there!
• (0:07:40) Don – But their courting was interesting because mom lived west of Turner Valley and Dad was at the Jumping Pound. It was about 40 miles (between the two places) and they didn't have cars either one of them, so they rode horseback back and forth to see each other! They were married at the Bar T ranch in 1942.
• (0:08:10) Don – Faye (Don's younger sister) was born in 1945 and we were there (at the Mission Valley Ranch) until 1950. Then we moved out to the Millarville area. Dad sold the home place to one of the Copithorne's. Jack Mickle had moved to BC. Lenny, his other brother had the other section north of the home place.
• We had about a section of land just north of Black Diamond. We were there for ten years and then we moved west of Millarville, right next to the forestry. We built a log house. Dad had the trap line on the forestry and we had a cabin there. That was our summer holidays. We'd go there after haying. At the end of haying we would pack up our horses from our ranch and ride through to Millarville…and go out into the forestry, the North Sheep, Three Point and that area. We would stay at the trap line cabin and then take pack horse trips out of there. Yeah, it was fun. We were kids about eight, nine, ten something like that. One of dad and mom's best friends Tom and Margaret Bateman lived on the Jumping Pound and their daughter Elaine, who was a little bit older than us stayed with us in the summer too. We rode all over the place. Mom and dad would sometimes go back home and leave us there by ourselves. A couple of times we ran out of food almost! We were out trying to catch fish and picking berries. Those were good memories!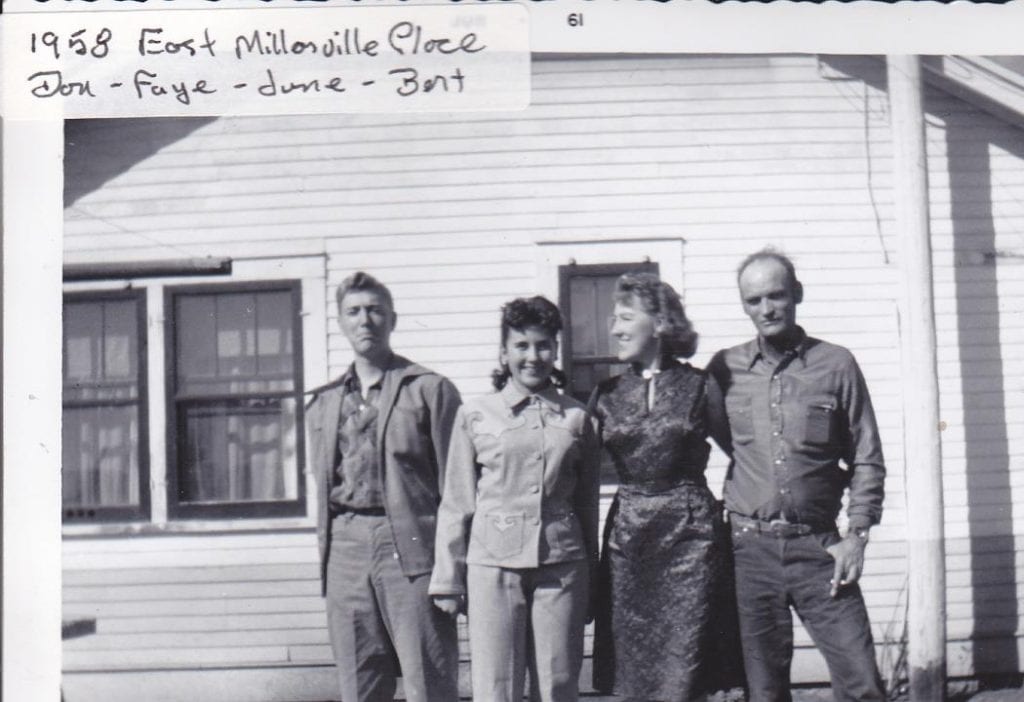 • (0:10:34) Don – It was 1961 we were going South of Golden to Parson's to visit dad's brother Jack. Ray Legace was an outfitter at Lake Louise. He used to bring his horses down to the Mickle brothers at Jumping Pound. They boarded some of them and they broke some of them through the winter for him. Dad and Jack got to know Ray quite well. Jack went hunting and guiding with Ray too. But anyway, they were always friends. On our way to Golden we stopped at Lake Louise. Dad wanted to visit Ray. Ray had had a heart attack and wanted to sell his outfit. He said, 'You know Bert, you, should take over my outfit. I don't want to sell it to Brewster…You'd be really good at this." Of course, as kids we were totally keen! The next year he bought it…Ray stayed with us for the first few years, going on pack trips. That is how we ended up buying Ray's outfit and taking over Skoki Lodge.
• (0:12:06) Don – That was probably when I first met the wardens too. They were district wardens then. Gerry Lyster was the warden at Cyclone and at Temple. Actually, it wasn't at Temple it was at Hidden Lake. There was a little warden cabin there, a little frame cabin. He lived there with his wife Audrey. Cyclone was his main district, but he would come out there too. It was only a few miles out where you could drive down the Temple road and get groceries and supplies.
• (0:12:42) Don – I remember the first year that I was there, being an apprentice, I guess. I went into Skoki and chopped fire wood for most of the summer, 1962. It was the year that we were taking over from Ray Legace. Bob Barker was working there. He was a warden later. Bob was working for Ray at that time. A girl that Bob was kind of going out with, a ranger's daughter; I think her name was Donna was working there too. Ray Legace's brother Pete Legace was the cook. He was a rough old boy! Red (Gerry) Lyster brought us over to Cyclone to learn how to use the fire pumps. He said, "If there was a fire, we would be one of the first people on it." So, we had to learn how to pack them on horses. They were huge old Kohler (fire) pumps. We had to put them on the right side of the horse so that caps wouldn't unscrew. He showed us how to run them.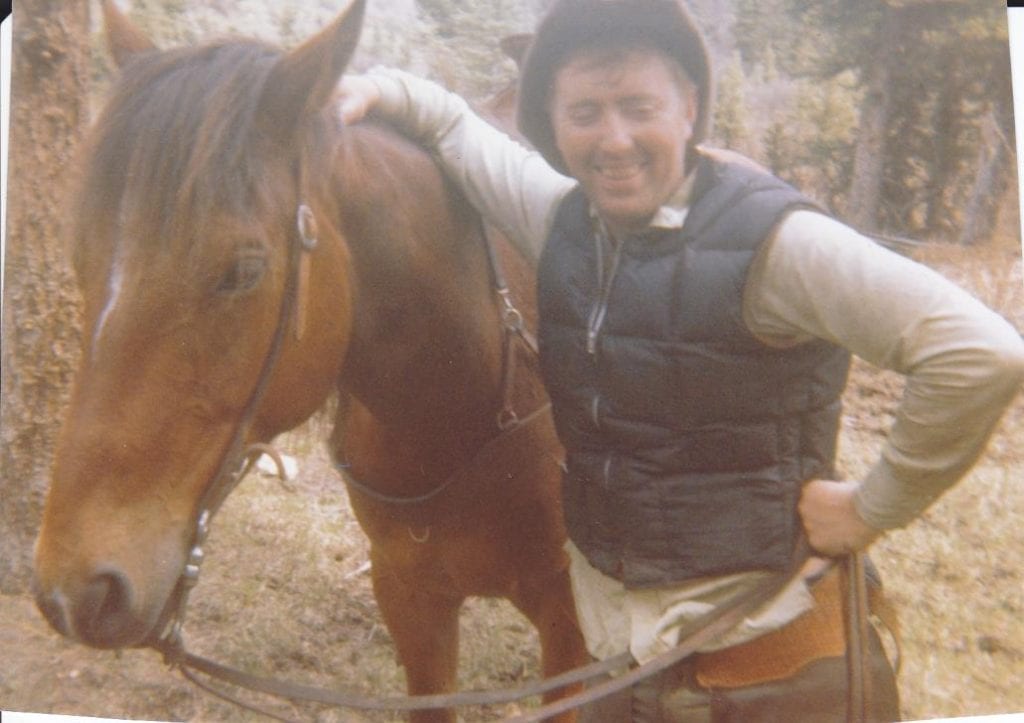 Don Mickle and His Horse Ben