Thank you to the Whyte Museum of the Canadian Rockies for granting permission to the Park Warden Service Alumni to post this interview on our website.
Park Warden Service Alumni Society of Alberta
Oral History Project – Fall 2010
Interview with Ole and Alice Hermanrude
Interviewed by Christine Crilley-Everts
Salmon Arm BC, September 26, 2010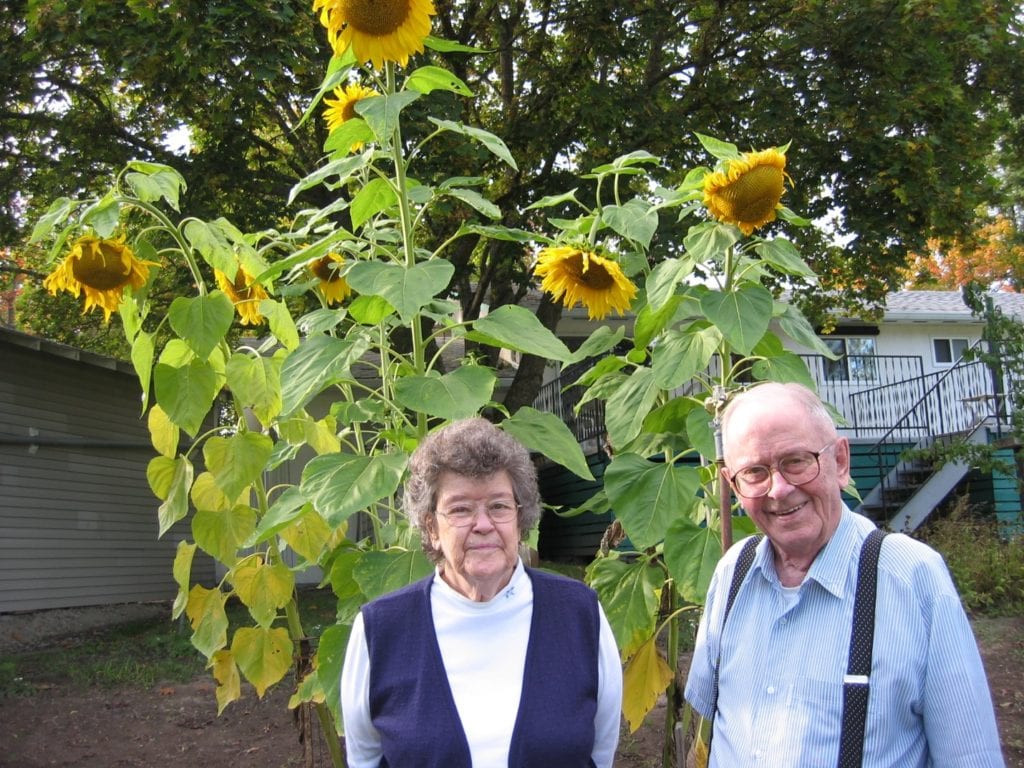 Place and Date of Birth: Ole was born in Evansburg Alberta, December 18, 1925 and Alice was born in Bonnyville Alberta, November 21, 1929.
Occupations: Prior to joining the Warden Service in 1949, Ole worked in a logging camp, served in the Navy and was a Forester in Edson.
Ole began his warden career in Banff National Park. He started at Indianhead and then came into Banff to replace the Town Warden Walter Child, who had broken his leg. After a brief stay at Windy, he spent 15 years at Healy Creek. He then went to Jasper as the Assistant Chief Warden. Following his time in Jasper, he was transferred to Glacier for two years as the Chief Warden. He then returned to Jasper after which he went to Pacific Rim National Park as the Chief Warden. He retired in 1980 as the Chief Warden of Kootenay National Park.
Before assuming her duties as a "Silent Partner," Alice worked as a Pastry Assistant at the Vermillion School of Agriculture and then as the Pastry Chef at the Banff School of Fine Arts.
Additional Information: Ole and Alice met in Banff at the Cascade Dance Hall. Along with sharing a love of dancing, Ole liked Alice's cookies! They fondly remember the people they met over the years being part of the warden family, and agree that they couldn't have had a better life.
(0:30) Ole – I was born at South Evansburg Alberta, December 18, 1925.
(0.59) Alice – I was born in Bonnyville Alberta November 21, 1929.
(1:32) Ole – Oh heck, I went to work before I was 16 years old in the logging camp. That happened two winters in a row. Otherwise it was on the farm. My next job was on a mixed farm, a small ranch down in southern Alberta, Cowley. Then I joined the Navy. I came out of the Navy and I went to work for a winter south of Burmas at a Sawmill (Burmas is in Alberta near the Crowsnest Pass). After that I put in for a job (with forestry). I didn't want to work in the sawmills anymore. So I was just looking for a job. I didn't have enough education to get on with the CNR. I tried that, but I only had Grade Nine. So from there, I saw a sign on a building at Edson that said Forestry. So I got on there. I already put in for the Warden Service through the Legion at Evansburg…My application was still in so I renewed it by letter. Then the civil service commission sent me a letter to say that I had been successful. So I went to Banff…that was April 1, 1949.